How to Prepare for your Engagement Session
Your engagement session is the last time you'll have great photos taken of the two of you as a couple before you're married, so it's a big deal! The result of the shoot will be photos you'll want to look back on when you're old and gray, so everything should be done with that in mind.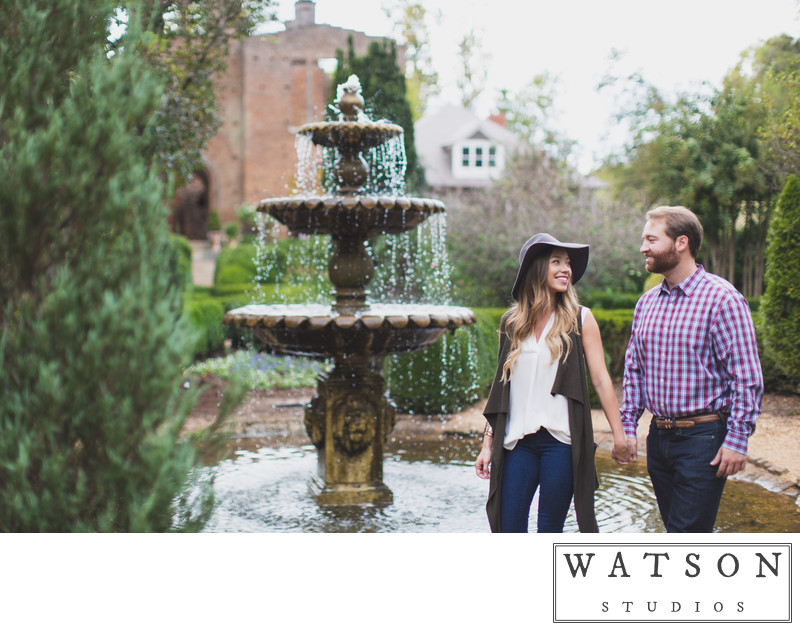 Dress to Impress
The outfit you wear for your engagement session is probably the second most important outfit you'll wear for all of your wedding events so it is definitely worth some extra consideration. We recommend one nice outfit that ups the ante from your typical ensemble. Dressing up and looking great will give you confidence and which always comes through in a photoshoot.
As for what to wear, there are a lot of great options. The two of you wouldn't go out wearing matching jeans and white shirts IRL, so don't do it for your engagement session. Think about letting your outfits balance each other out and don't be afraid to embrace color - it can bring a great energy to your photos.
Ladies, this is your chance to buy that amazing outfit you've been dying to purchase but couldn't justify splurging on. Many brides-to-be believe they should wear all white to their engagement session and this is simply not true. You will have plenty of pictures wearing all white from your wedding day- you won't need more. For your engagement session you should stand out and wear an amazing outfit that is true to your every day style, but steps it up a notch. We recommend wearing a nice tailored outfit- in a bold color or a fun print. Layers are a great way to add a little extra dimension to an otherwise basic outfit, so throw on a leather moto jacket, fitted blazer, or a printed kimono. Your jewelry should be tasteful, and less is always more. Your engagement ring should be the only ring on your left hand. A simple necklace and diamond stud earrings are always a good way to go.
Guys, an ill-fitted polo shirt or fleece vest is not a great option for an engagement session. Keep it simple, but stylish. Wear a pressed button down long sleeve shirt. Pair that with jeans or slacks and you're ready to go. If you want to throw on a sport coat, that's a great idea. Or, if you want to wear a suit, bow tie, or suspenders, something else you love - go for it!
Sticking to one outfit helps to make it look like a cohesive shoot - a singular moment in time. Which is important if you're thinking about an engagement album or a Save the Date with more than one image.
If you would like to do more than one outfit for your engagement session, that is totally fine. We recommend one dressy and one more casual outfit. Even three outfits may be ok if you change super fast and don't mind using your car as a dressing room. Any more than that may take away from valuable shooting time in the best light.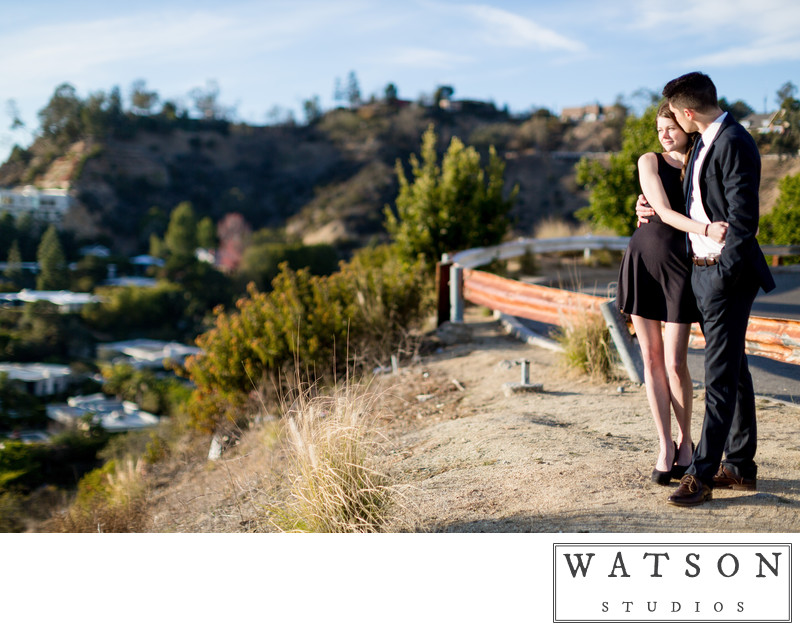 Location, Location, Location
One question we get asked all the time is where to have the engagement session. We always respond by asking if you prefer a more natural or urban setting. That can help us narrow down some recommendations and find the location that is right for you. Maybe you want something different like an at-home session or carnival/fair session. Maybe you met in college and would like to do a session on your college campus. Some people have a special place, whether a family property or favorite hiking/relaxing spot, and we think those are all great ideas! We'd love to discuss your ideas and locations for your engagement session, so feel free to contact us anytime.
It's also important to consider the outfit you wear in relation to the location. If you want to wear a cocktail dress and he'll be in a sport coat, an urban or modern location would work best. If you really want your photos in a natural setting, you may want to go with a slightly more casual look.
Hair and Makeup
For your engagement session, we recommend a look that is similar to what you do all the time, just a little extra. If you love makeup and are always a little extra- then go all out!
On the other hand, if you are uncomfortable in false lashes and prefer a more natural look, you should stick to that. The goal is to look like yourself, just enhanced a little. If you decide to have your hair and makeup done professionally for your engagement session, it is a good idea to use the same person you plan on hiring for your wedding day so you get to know them and how they work. You many not want to treat it as a wedding trial though, as your wedding hair and makeup will probably (likely) be a little more glamorous than it is for your engagement session.
A lot of women like to spray tan before their session too and that is fine, just be careful not to do too much. If you do spray tan, we recommend going with the lowest level, any more and it may appear orange and unnatural.
Props or No Props
When considering whether or not to use props, we always advise that less is more. Props can be fun, but they can also pose some problems: they can be difficult to incorporate with the location, they can date your photos, and they can be hard to manage when you're not using them in the shoot. They may also appear a bit cheesy- and no one wants that!
If you do want to incorporate props make sure they make sense with your location. A trendy blanket in an natural setting works well and looks natural. If you want to do a few pics with a fun sign or something, no problem! But, lets find a way to do it quickly at the beginning or end, so we can put it away easily and not have to carry it around for the rest of the session.
Focus on Each Other
The most important thing to remember during an engagement session is to keep it fun and easy! That way, the two can focus on each other and nothing else. Images that capture the real, in between moments will be the ones you will cherish most as time goes on. So, relax and remember that it is all about the two of you and the amazing relationship you have formed. Let's capture the playful and intimate magic that brought you two together in the first place. These will be the images you'll show your grandchildren one day and it will bring you right back to these moments.